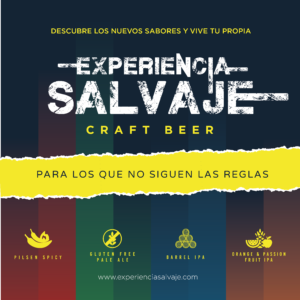 Grupo La Navarra (GLN) enters a new sector with Cervezas Mica, with whom it has founded Cervecera Independiente Experiencia Salvaje to produce limited-edition artisan beers. There are four beers with four distinct flavours that complement good gastronomy and are made with water from the best springs and high-quality raw materials.
Experiencia Salvaje beers are for "those who do not follow the rules," as said by José Manuel Plo, CEO of GLN. This brand's exclusivity and artisanal style, as well as its four flavours, Barrel, Gluten Free, Passion Fruit, and Spicy, are expressed in its production, with a maximum of only 6,000 bottles produced each year (33cl). Experiencia Salvaje Craft Beer has designed four beers to blend and pair with different dishes in order to explore the distinct nuances of each one.
The Barrel IPA is distinguished by its woody notes, golden, coppery colour, and generous foam. Experiencia Salvaje Gluten-free is gluten-free, golden with a toasted aroma, and highly transparent.
The orange and passion fruit aromas of Passion Fruit beer are subtle. Experiencia Salvaje Spicy, with hints of chilli pepper and smoky aromas, is the spiciest and most distinctive. The four beers are presented in special cases of four bottles so that each can be consumed on different gastronomic occasions. Because of its unique recipe, it has a longer shelf life.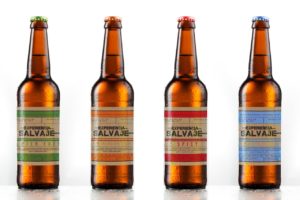 PVP – 16 € Premium Presentation of 4 Bottles
PVP – 39 € Case of 12 bottles
EXPERIENCIA SALVAJE, THE NEW CRAFT BEERS FROM GLN